A career with Youth Impact Jeunesse provides a unique opportunity to accomplish meaningful work with the potential to make a difference in the lives of young people and families.
Testimonials
Youth Impact Jeunesse provides many rewarding career opportunities for those looking to make a positive impact in the lives of youth in our communities. We take pride in creating a positive culture that encourages collaboration, growth, and a healthy work-life balance. Take a look at what some of our remarkable employees have said about working at Youth Impact Jeunesse.
"I am one of the few people who can honestly say I love my job!  Everyday I see progress and success in the youth we work with, whether that be learning how to cook a meal or getting their first job.  We truly make a difference in the lives of these youth.  Often youth keep in contact with me for years after they leave the program, that is how important our relationships become.  I have worked for the agency for 19 years and could not be prouder of the work we do!"
Having a career at Youth Impact has been very rewarding and life changing for me. The programs offered to at risk youth with the support from the staff is nothing short of amazing. Working in the youth field I have tried various positions to see what fits me and what I have to offer as a Youth Worker, this job has helped me grow and put all my passion into what I do to help create a safe and supportive space for these youth.
Working for YIJ is very rewarding as we are making a difference in our youth and their future.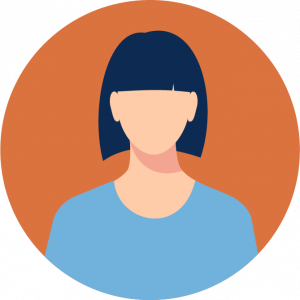 I have worked in the Human Services field for over 30 years and have been at Youth Impact for over 16 years. The passion and commitment of staff who come to work everyday and support our youth who are overcoming numerous traumatic situations is incredible to me.  It is the front-line staff who are the backbone of Youth Impact.

What gets me up in the morning to come to work are the youth and families that need the programs and services Youth Impact offers.  I would hate to think what would happen if our programs were not in place. Youth Impact provides me with the opportunity to collaborate with great people, create a work environment for change, and assist with making positive differences in the lives of young people.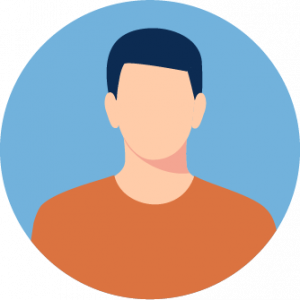 I started working for the company 10 years ago. At the time I wanted to make a difference in youth's lives. As the years have gone on, I have had the privilege of working with so many different youth and have always felt that positive interactions with them set them up for success in the future. Your presence can be enough to change anyone's life. And seeing success stories firsthand, I wouldn't ask for a better job.
Employment Benefits
At Youth Impact Jeunesse, we consider our employees to be our most valuable
resource, and believe in providing them with comprehensive and competitive benefits.
Our full-time employee benefits package includes the following:
A competitive compensation package

A benefit package including Dental, Extended Health, and Vision

Employee Assistance Program

Accelerated vacation package

Paid sick leave
Defined contribution to Pension Plan

Training and professional development opportunities

Opportunities for advancement

Fitness allowance
Current Job Postings
Thank you for your interest in Youth Impact Jeunesse! As a part of our team, you will have the opportunity to further your professional growth while making a real difference in your community.
*Please refer to job descriptions below for more details.
(W-5023) Human Resources/Finance Assistant (Full-time)
Submit a Resume
If you have a passion for helping others and post-secondary education in a related field, a career with Youth Impact Jeunesse may be the right opportunity for you! Become a part our our diverse and multi-talented team.
Resumes are accepted on an ongoing basis, and will be kept on file for a period of 3 months. You can also mail your resume to:
Youth Impact Jeunesse
C/O Human Resources
536 Mountain Road
Moncton, NB E1C 2N5
Please indicate "general" as the Reference Number if you are submitting a resume that is not related to a specific advertised job posting.